Sacred Circle Gallery holds Daybreak Star's curated exhibits of Native American art, featuring contemporary and traditional Native American art by a wide range of internationally recognized and local artists.  We are proud to have sustained support through 4Culture. 
Current Exhibit: Shana Yellow Calf Lukinich

Artist Statement
My artwork seen here is a mixture of Plains (Northern Arapaho/Shoshone), Metis/Chippewa and coast Salish art styles. Each piece uses a wide range of colors and varies from contemporary, to political or thought provoking, to comic, to storytelling pieces. Much of my art comes from conversations from people I have met, to conversations about concerns affecting Indian country today or are pieces which take a new look at how traditional art merges with contemporary artform.
I believe the world needs more color, so I choose bright colors, flowers, and mix styles to be 'eye-catching'. I like to create pieces which 'stop you in your tracks' and can start up conversations with strangers. I am often asked if each of the 54 pieces I have created since 2019 have a story, my answer is always "YES". It's my best way to pass on stories to my grandchildren (all 12 of them) and to others. Stories are a part of our past, present, and future and are important in teaching our children about where we come from, where we are going and most of all how strong we are as people, individuals and as a Native Community. 
Within this exhibit you will see the beginning of my children's book called 'Frybread Trails'. There are 4 pieces currently completed; Frybread Trails, Frybread Bus, Frybread California and Tricksters vs. Little People. The pieces all tell a story about how frybread changes in how it is made from family to family, location to location, reservation to reservation and region to region. It is meant as a fun way to educate kids about differences among people and the joys of adventure. 
This exhibit and my art would not be here without the encouragement of my husband, Robert. After years of working in the corporate world, he encouraged me to focus on my art and in doing so, the first piece I did was 'Pray For Us Mother Earth' which is hanging in this exhibit as a framed print. The support of my family has been overwhelming, and the people I have met on this journey have been one of my greatest joys.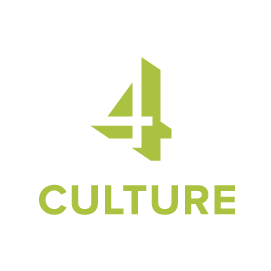 Next Exhibit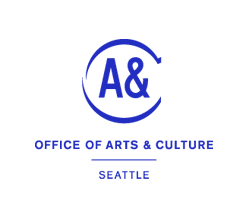 The next artist at the Sacred Circle Gallery will be announced soon. This exhibit will be generously supported by the City of Seattle Office of Arts and 4Culture.
Native American Art Mart
Come visit Daybreak Star Indian Cultural Center for all your gift ideas!  In addition to our Gift Shop, we regularly host Artist and Craft Market in our building.  Support your local indigenous community!  Art prints, original works of art, clothing, drums, jewelry, and much more!  Traditional food on site and entertainment throughout the market.  CLICK HERE FOR MORE INFORMATION
Call for Artists:
ATTENTION: NATIVE ARTISTS
CALL FOR ART at the Sacred Circle Gallery!

Our goal is to revitalize the Sacred Circle Gallery by incorporating as many voices of the local Native community and beyond through visual, performance, and literary art. We hope to bridge relationships with other art institutions and galleries across the state and country. This gallery is a space where Native people can express their sacred and sovereign identities without limitations.
The works we are seeking at the moment include:
Visual Art – paintings, drawings, prints, and photography.
Sculpture and carvings
Local Literature – books, publications, poetry, and zines
Handmade jewelry and wearable adornments
Custom clothing and regalia
Audio Recordings – drum groups, local Native musicians of all genres, language lessons
Weavings and textiles
Pottery
Greeting cards, small gifts, toys and ornaments
Please share and send all inquiries to [email protected].
Permanent Collection
In 1975 the City of Seattle's 1% for Art Program allocated $80,000 for the Daybreak Star Center for an original collection of Native American Art across cultures. Native American artists were selected through a national competition to create a group of works representative of contemporary India and Alaskan Native art. The Daybreak Star Arts Center opened to the public in 1978.

Stay connected with Sacred Circle on Facebook and Instagram!