Sacred Circle Gallery holds Daybreak Star's curated exhibits of Native American art, featuring contemporary and traditional Native American art by a wide range of internationally recognized and local artists.  We are proud to have sustained support through 4Culture. 
John Hitchcock  Exhibit

John Hitchcock uses the print medium with its long history of social and political commentary to explore relationships of community, land, and culture. Hitchcock's works on paper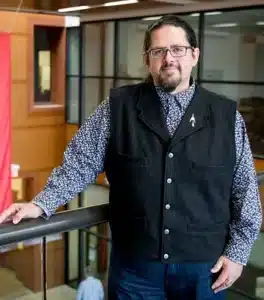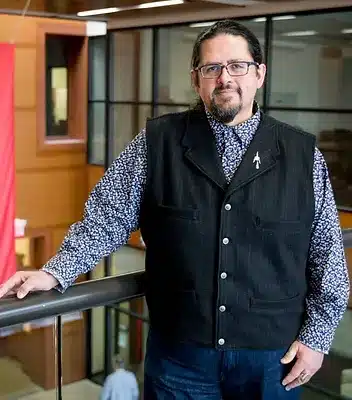 and multimedia installation consist of prints and moving image that mediate the trauma of war and the fragility of life. Images of U.S. military weaponry are combined with mythological hybrid creatures from the Wichita Mountains of western Oklahoma to explore notions of assimilation and control. Many of the images are interpretations of stories told by his Kiowa/Comanche grandparents and abstract representations influenced by beadwork, land, and culture.

John Hitchcock was born in 1967 in Lawton, Oklahoma. He is a contemporary artist and musician. He earned his MFA in printmaking and photography at Texas Tech University, Lubbock, Texas and received his BFA from Cameron University, Lawton, Oklahoma. He has been the recipient of The Robert Rauschenberg Foundation Artistic Innovation and Collaboration grant, New York; Jerome Foundation Grant, Minnesota; the Creative Arts Award and Emily Mead Baldwin Award in the Creative Arts at the University of Wisconsin. He is currently an Artist and the Vilas Distinguished Achievement Professor at the University of Wisconsin-Madison where he teaches screenprinting, relief cut, and installation art.
Hitchcock's work has been exhibited at numerous national and international venues, notably "Air Land Seed" and "Epicentro: Re Tracing the Plains" curated by Nancy Marie Mithlo on the occasion of the Venice Biennale 54th and 55th International Art Exhibition at the University of Ca' Foscari, Dipartimento di Studi Linguistici e Culturali Comparati, Venice, Italy; "Songs for Spirit Lake" The Robert Rauschenberg Foundation, New York; The American Culture Center in Shanghai, China; Museum of Contemporary Native Arts, Santa Fe, New Mexico;  the Kumu Art Museum of Estonia, Tallinn, Estonia; London Print Studio, London, England, UK; South African Museum, Cape Town, South Africa; Museu de Arte de Brasilia, Brasilia, Brazil; Museum of Contemporary Art, Santiago de Chile; International Print Center New York, Chelsea, New York; Museum of Arts & Design, New York; Eiteljorg Museum, Indianapolis, Indiana; Portland Art Museum, Portland, Oregon; Missoula Art Museum, Missoula, Montana; Art Museum, Fargo, North Dakota; Naples Museum of Art, Naples, Florida; Philbrook Museum of Art, Tulsa, Oklahoma; Weisman Art Museum, Minneapolis, Minnesota; Exit Art, New York; the Print Center, Philadelphia, Pennsylvania; and the North Dakota Museum of Art, Grand Forks. 

He has also served as artist in residence at the American Culture Center, Shanghai, China; Frans Masereel Centrum for Graphix in Kasterlee, Belgium; the Proyecto'ace International Center for Visual Arts in South America in Buenos Aires, Argentina; the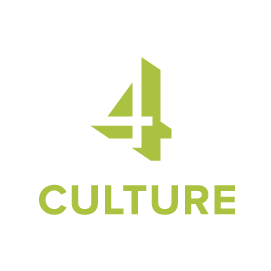 Next Exhibit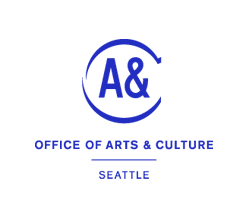 The next artist at the Sacred Circle Gallery will be announced soon. This exhibit will be generously supported by the City of Seattle Office of Arts and 4Culture.
Native American Art Mart
Come visit Daybreak Star Indian Cultural Center for all your gift ideas!  In addition to our Gift Shop, we regularly host Artist and Craft Market in our building.  Support your local indigenous community!  Art prints, original works of art, clothing, drums, jewelry, and much more!  Traditional food on site and entertainment throughout the market.  CLICK HERE FOR MORE INFORMATION
Call for Artists:
ATTENTION: NATIVE ARTISTS
CALL FOR ART at the Sacred Circle Gallery!

Our goal is to revitalize the Sacred Circle Gallery by incorporating as many voices of the local Native community and beyond through visual, performance, and literary art. We hope to bridge relationships with other art institutions and galleries across the state and country. This gallery is a space where Native people can express their sacred and sovereign identities without limitations.
The works we are seeking at the moment include:
Visual Art – paintings, drawings, prints, and photography.
Sculpture and carvings
Local Literature – books, publications, poetry, and zines
Handmade jewelry and wearable adornments
Custom clothing and regalia
Audio Recordings – drum groups, local Native musicians of all genres, language lessons
Weavings and textiles
Pottery
Greeting cards, small gifts, toys and ornaments
Please share and send all inquiries to [email protected]
Permanent Collection
In 1975 the City of Seattle's 1% for Art Program allocated $80,000 for the Daybreak Star Center for an original collection of Native American Art across cultures. Native American artists were selected through a national competition to create a group of works representative of contemporary India and Alaskan Native art. The Daybreak Star Arts Center opened to the public in 1978.

Stay connected with Sacred Circle on Facebook and Instagram!