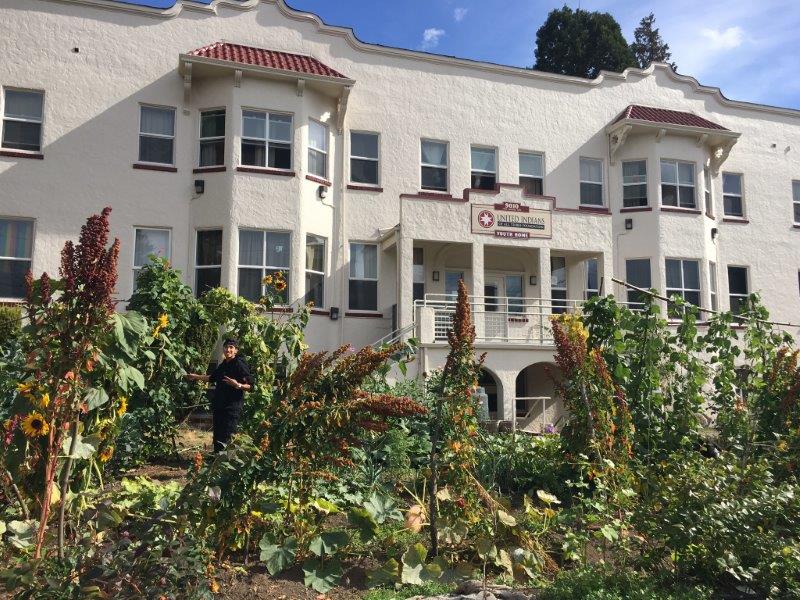 United Indians' Labateyah Youth Home provides a safe and nurturing environment for homeless youth, combining Native American wisdom and ceremony with modern health and social services, and has achieved exemplary results.
Labateyah's Bridge Housing Program combines temporary crisis housing with rapid re-housing support services to move young adults aged 18-24 as quickly as possible to permanent rental housing. Case managers work with young adults to create a service plan and identify housing, all based on the young adult's goals. Rental assistance can contribute to a variety of housing options, including roommates, shared housing with family or friends, or an independent apartment. Rental assistance is provided through a step-down approach, and may vary for every person in the program. Step-down rental assistance means that the rental subsidy decreases over time and the young adult is responsible for more of their rent, with the young adult being self-sufficient and fully responsible for the monthly rent by program exit. Case managers will also help connect with other benefits and community resources that may help contribute to independence from the Bridge Program.
For the first time in my life, I haven't wondered about whether or not I'm going to have a roof over my head… I've finally been able to find work, and I'm working toward getting on my feet for the first time.

— Mike

I'm taking more responsibility for my life. I'm living for something bigger.

— Linda
History
United Indians' Labateyah Youth Home was established in 1992 by founder Bernie Whitebear, who recognized that Native American youth were disproportionately represented in Seattle's homeless community. Whitebear established Labateyah ("The Transformer" in the Lushootseed language) to provide a supportive transitional environment to move from homelessness to permanent housing and self-sufficiency.
Eligibility
Youth and young adults may be referred through King County Coordinated Entry For All or via community or self-referral. Program participants must be between 18 and 24 years old, literally homeless or fleeing domestic violence (HUD's Definition of Homelessness, Categories 1 and 4) and meet income restrictions for admission.
Services
Clients are provided with access to medical and educational services, case management, life skills training and career counseling to prepare them to successfully live and work on their own.
Donations
We are always accepting donations of the following items which can be dropped off at the Youth Home (9010 13th Ave NW) M-F from 9-5pm:
Socks
Towels
Underwear
Toiletries (Ex. razors, shaving cream, deodorant, toothpaste, toothbrushes, laundry detergent, band-aids and other first aid supplies, etc.)
To get in touch, please email [email protected] or call 206.781.8303.