Support United Indians
United Indians of All Tribes Foundation's work to support Indigenous individuals and family's economic self-sufficiency, housing stability, cultural connection, school readiness, and health is made possible with support from donors like you. 
We are a Washington nonprofit corporation and a 501(c)(3) organization, with federal tax ID number 91-0889016. All donations are fully tax-deductible to the extent allowed by law.
Thank you for supporting our critical programs and the Indigenous communities we are honored to serve.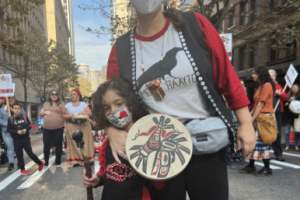 Every year, generous donors throughout the United States and the world support our important programs by making a gift of any size. Become part of a community of supporters who value United Indian's cultural center, programs and culturally-based services.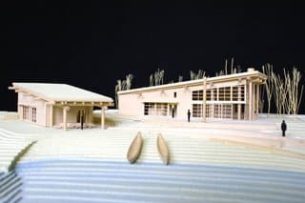 Canoe Club Member -Become a Monthly Donor
Our Canoe Club members make ongoing, monthly contributions to United Indians, and their reliable support helps maintain our cultural center and continue to improve and enhance our services.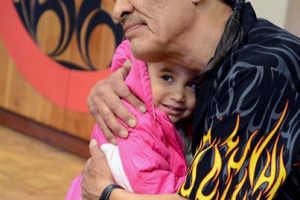 A gift of appreciated securities is one of the most effective means of supporting UIATF while receiving income tax advantages.
A gift through your Will or Trust is one of the most meaningful legacies you can provide for United Indians, and is an effective way to make a significant contribution that might not otherwise be possible.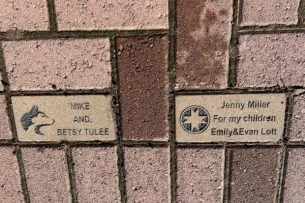 Become a permanent part of the historic Daybreak Star Indian Cultural Center!
Please visit our Sacred Paver website to design and purchase a custom brick to be laid into a pathway.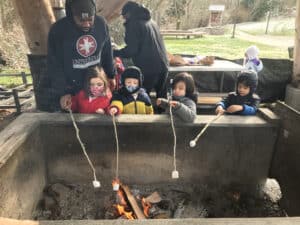 Community members play an intricate role in shaping the variety and scope of services UIATF is able to provide. Volunteering is one of the most direct and effective ways to get involved.  
Other Options
Donate by Check If you'd prefer to send us a donation by check, please mail to:
United Indians of All Tribes Foundation
PO Box 99100
Seattle, WA 98139
Donations of Goods or Services
Please contact us to discuss donations of goods or services. While we appreciate all donations, we are not able to provide tax receipts specifying a dollar value for donated goods or services.
Thank you for supporting UIATF and our community!