Founded in 1970, United Indians of All Tribes Foundation provides an extensive array of culturally responsive services and programming to Seattle and King County's urban Native community. 
Our headquarters, the Daybreak Star Indian Cultural Center, was completed in 1977, and has become a hub of activity for Native peoples and their supporters locally, nationally, and internationally.  Daybreak Star is also  home to a permanent collection of Native art, as well as the Sacred Circle Gallery featuring rotating exhibits of work by contemporary Native artists.  Sacred Circle Gift Shop is located at Daybreak Star, as well as other locations, and the annual Seattle Powwow and Indigenous People's day celebrations are held here.
United Indians' History: A Vision of ALL Tribes Working Together for Justice, Transformed to Reality
United Indians of All Tribes Foundation is a private nonprofit corporation that was founded in Seattle, Washington in 1970.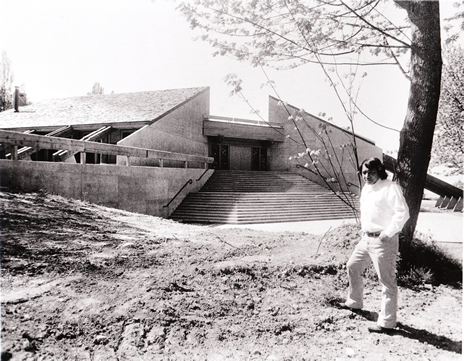 We began as a small group of Northwest Native Americans and their supporters, led by the late Bernie Whitebear, who occupied Fort Lawton to reclaim a land base for the urban Indians living in and around Seattle.  A twenty-acre site was eventually secured for this purpose in what is now Discovery Park.
Occupying Ft. Lawton
Taken from History Link by Patrick McRoberts and Kit Oldham, August 15, 2003
On March 8, 1970, about 100 members and sympathizers of United Indian People's Council (later United Indians of All Tribes) confront the 392nd Military Police Company, who are armed with riot gear, while attempting to claim part of Fort Lawton, a 1,100-acre army post in Seattle's Magnolia neighborhood. The United Indians, who are armed with sandwiches, sleeping bags, and cooking utensils, want to create a cultural center for Indians and Alaska natives.
Please visit University of Washington's Seattle Civil Rights Project for more information, including interviews with occupiers.
By Right of Discovery
The group's leader, Bob Satiacum, a Puyallup, began to read a proclamation explaining the action, but was drowned out by a sergeant barking orders. The proclamation was addressed to "The Great White Father and all of his people" and read: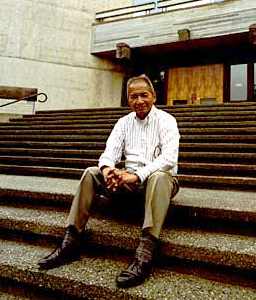 We the native Americans reclaim the land known as Ft. Lawton in the name of all American Indians by right of discovery.

We feel that this land of Ft. Lawton is more suitable to pursue an Indian way of life, as determined by our own standards. By this we mean — this place does not resemble most Indian reservations. It has potential for modern facilities, adequate sanitation facilities, health care facilities, fresh running water, educational facilities, and transportation facilities.
The proclamation went on to explain that the Indians planned to use Fort Lawton to create a center for Native American studies, an Indian university, a center for ecology, a school, and a restaurant. The claim to Fort Lawton was based on rights under U.S. Indian treaties promising reversion of surplus military lands to their original owners.
UIATF History Links
Please explore the links below to learn about the Foundation's storied history: