For thousands of years, the Coast Salish people were stewards of the land and water. The waterways were the highways between all. This led to a vibrant and extensive canoe culture for the first peoples of this land. It is our dream to once again see canoes on the shores of a city that takes its name from the Chief of not just one, but two, tribes. 

For over half a century, United Indians of All Tribes Foundation has worked to revitalize PNW canoe culture. In 1970, Bernie Whitebear, our founder, together with our original activists fought for waterfront access and a gathering space to learn about carving, canoe culture, and celebrate with others. As the Canoe Journey has grown over the last 20 years, so has our community's need for a place to land in Seattle. Intertribal Canoe Journey now takes place each summer, shining as a beacon of hope for the continuation and full vitality of traditional heritage. 

Our project will give everyone in Seattle a chance to see, feel, hear and be an active element of Native Culture that is largely unseen in our city. On the shores of South Lake Union, where people of surrounding tribes can still trace their ancestors, we are building a space where practices that are thousands of years old can be witnessed again. 

Your donation today will bring this unseen art back to life. Accessible to all, open to all, and built on the dreams of our ancestors, we look forward to welcoming you to our Northwest Native Canoe Center soon!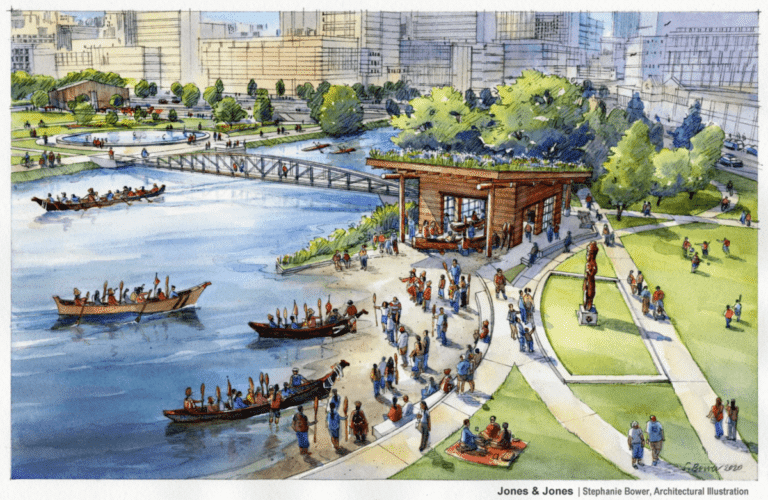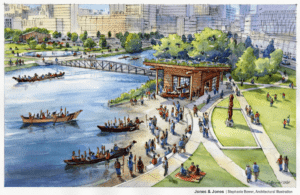 Arts + Culture
Seattle Building Canoe Carving Center in South Lake Union to Showcase Native Culture Last week, the United Indians of All Tribes Foundation held a ceremony to bless the construction of
Read More »