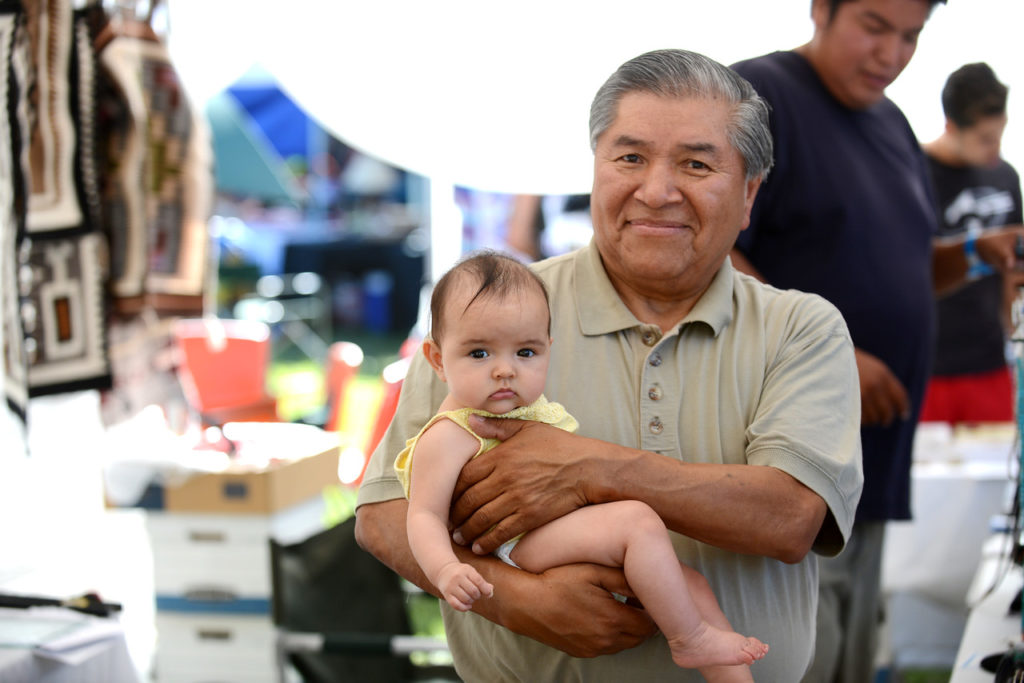 Thank you for your interest in participating in the Annual Seafair Indian Days Pow Wow.  Reproductions or machine made products are discouraged – exceptions are clothing and blankets.  This is, historically, culturally and traditionally, a Native American event and your cooperation is appreciated.
UIATF is in full support of the Indian Arts and Crafts Act of 1990; The Indian Arts and Crafts Act of 1990 (P.L. 101-644) is a truth-in-advertising law that prohibits misrepresentation in marketing of Indian arts and crafts products within the United States. It is illegal to offer or display for sale, or sell any art or craft product in a manner that falsely suggests it is Indian produced, an Indian product, or the product of a particular Indian or Indian Tribe or Indian arts and crafts organization, resident within the United States. For a first time violation of the Act, an individual can face civil or criminal penalties up to a $250,000 fine or a 5-year prison term, or both. If a business violates the Act, it can face civil penalties or can be prosecuted and fined up to $1,000,000. https://www.doi.gov/iacb/act.
FOOD VENDORS WILL BE SELECTED BY THE POWWOW COMMITTEE BY INVITATION ONLY.
Arts and Crafts Vendor Guidelines
Tables only at booth space. NO RV, trailers of any kind can be allowed on site. This is an outdoor event – please come prepared.
Vendor provides their own tables, chairs and canopies.
Vendors are not allowed to sell Seafair Indian Days Pow Wow items.
Vendors will be assigned a space by the vendor coordinator.
Minimal electricity is provided: HALOGEN is not allowed. A $25 Sur-charge is added for use. Electricity only available 12pm-11pm. You must notify vendor coordinator a head of time if you need more electricity an additional fee will apply.
Drugs, alcohol, firearms and/or fireworks ARE NOT ALLOWED.
Only Service Dogs are allowed onsite.
Space is assigned for four (4) days. Space is assigned as paid for at the discretion of the Vendor Committee.
Parking permit will be issued at registration.
Off-loading begins on Thursday morning at 9 AM on a first-come first-served basis.
Off-loading ends at NOON on Friday.
Off-loading is limited to ONE HOUR. Vehicles are subject to tow after that time.
NO off-loading permitted after dusk on any day.
ONLY Authorized food vendors will sell food.
Selection will be based and chosen by the Pow Wow Committee.
Sales can take place ONLY in booths in which a booth fee has been paid. Walk arounds are not authorized unless approved by Committee.
Reasonable competitive prices only – Price wars are not allowed.
FULL payment is required prior to registration and set-up. Please INCLUDE money order, or credit card payment, to the above address with vendor application.
Information booths are NOT allowed to make any sales.
If you have a City of Seattle Business License please provide the number on the application.
Non-adherence to these guidelines may require cancellation of Vendor agreement.
Vendors will be accepted on a first pay first serve basis. You will receive a vendor acceptance letter once you've been accepted.  Limited spaces available. Contact Vendor Coordinator:  vendors(at)unitedindians.org
Click on linkto make an official application. Only complete and paid applications will be approved.