United Indians of All Tribes Foundation hosted our 8th Indigenous Peoples' Day celebration on Monday the 10th of October. Prior to the recognition of Indigenous Peoples' Day in Seattle, organizers led marches and protests in downtown Seattle on "Columbus Day" from 2009-2014 until a team of Native activists and allies successfully advocated for the City of Seattle to recognize the second Monday in October as Indigenous Peoples' Day. United Indians has been honored to host the final event of the celebration ever since.
UIATF coordinated with the City of Seattle to provide a full day of sharing starting with a march and gathering at City Hall, then to Daybreak Star Cultural Center for a salmon dinner, cultural performers, and open mic sharing. We further provided T-Shirts, a raffle, and medicine bundles for the community. If you missed it, read the highlights in the Tulalip News!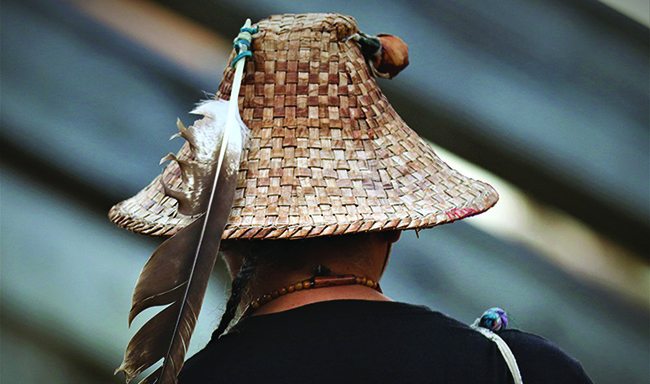 Celebrating Indigenous Peoples, the Daybreak Star way -…
By Micheal Rios, Tulalip News
For the eighth consecutive year, the greater-Seattle area and its tens of thousands of proud Native American citizens celebrated Indigenous Peoples Day. Replacing the former misbegotten holiday dedicated to a slave…
---
Thank you to all that made Indigenous Peoples' Day at Daybreak Star Indian Cultural Center happen!
Haida Ladies Crafts, Wild Salmon, MVM Printing,
Amazon
, C.A.N.O.E.S , event speakers Mike Tulee, Meghan Jernigan, Randy Lewis, & Abriel Johnny,
cultural presenters Matt Remle, the Salinas Family Aztec Dancers, the Cape Fox Dancers, the Kuteyah Dancers, George Montero, George Farrelle, & Unkitawa, MC DJ Rez & the Daybreak Star Radio Team, Community Members with deep gratitude for our Elders who showed up, even if there was not an opportunity for the performances & wisdom you hoped to share, photographer Mel Ponder, volunteers from the Boeing Company, UTOPIA Volunteer Team, Planning Committee Volunteers, & all UIATF staff that put in effort planning, fundraising, investing in partnerships, managing facilities, cooking, and being present on the day of that made this event possible.