Looking to support the Native community and do some holiday shopping? The Sacred Circle Gift Shops allows you to find the perfect Native-designed holiday gifts for friends and family of all ages. Not only do the Sacred Circle Gift Shops support Indigenous artists, but all proceeds go directly to United Indians of All Tribes Foundation's programs and services. It's a win-win!
Where to the Sacred Circle Gift Shops this holiday season:
Online – we can ship to anywhere in United States, Canada, United Kingdom, Germany and France!
Daybreak Star Indian Cultural Center in Discovery Park, Monday through Sunday, 10am – 5pm
Native Art Markets at Daybreak Star Indian Cultural Center, December 15th through 17th
Giving Marketplace at the Gates Foundation Discovery Center, December 1st and 2nd
SeaTac Airport, in main terminal on Concourse A
This 12oz borosilicate glass mug is microwave and dishwasher safe! The air within the insulated wall keeps your beverages hot or cold and always keeps them cool to the touch. Each mug comes in a beautiful printed box, perfect for gifting.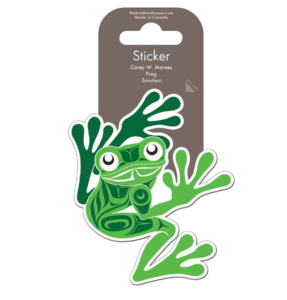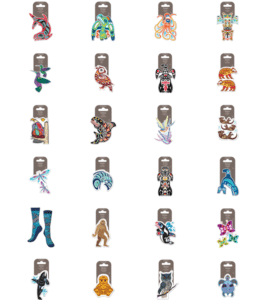 These colorful stickers are designed by various Indigenous artists and are the perfect stocking stuffer! You can put these stickers on cars, windows, personalizing notebooks, classrooms, and more. Sizes vary from 3″x 4.5″ to 3″ x 6″.
Wear Native art with pride! This dark chocolate crew neck t-shirts feature art by Francis Horne Sr. (Coast Salish). Check out all t-shirt designs here!
Featuring authentic designs of Native Artists, this selection of 12-month calendars are printed on FSC certified premium quality art paper and bound with a metal coil for easy to flip pages. The Sacred Circle Gift Shops have many styles and artists to choose from. All artists (or copyright holders) earn royalties from the ongoing sales of the calendar. This 12-month 2024 wall calendar makes a great gift for the anyone that loves Native American art.
Haipažaža Phežuta means "Medicine Soaps" in the Lakota language. A family business begun in 2017 by a Lakota & Dakota from Ocheti Sakowin Tha Makhoche. Their philosophy is to make: "All of our products with Love & Good Medicine, Good intentions & Good Prayers for those who will use them. We use ingredients that are organic & harvested from our homelands, & fair trade organic products from other parts of the world. We create a practical avenue for families towards a more respectful and reciprocal relationship with the Grandmother earth."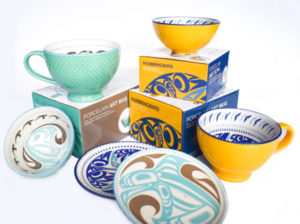 These bowls have solid colored and textured exteriors, and feature beautifully patterned interiors designed by Indigenous artists. The bowls are 4.25″ are an eye-catching addition to any table. Pair with Art Mug and Plate for perfect matched set. Microwave and dishwasher safe!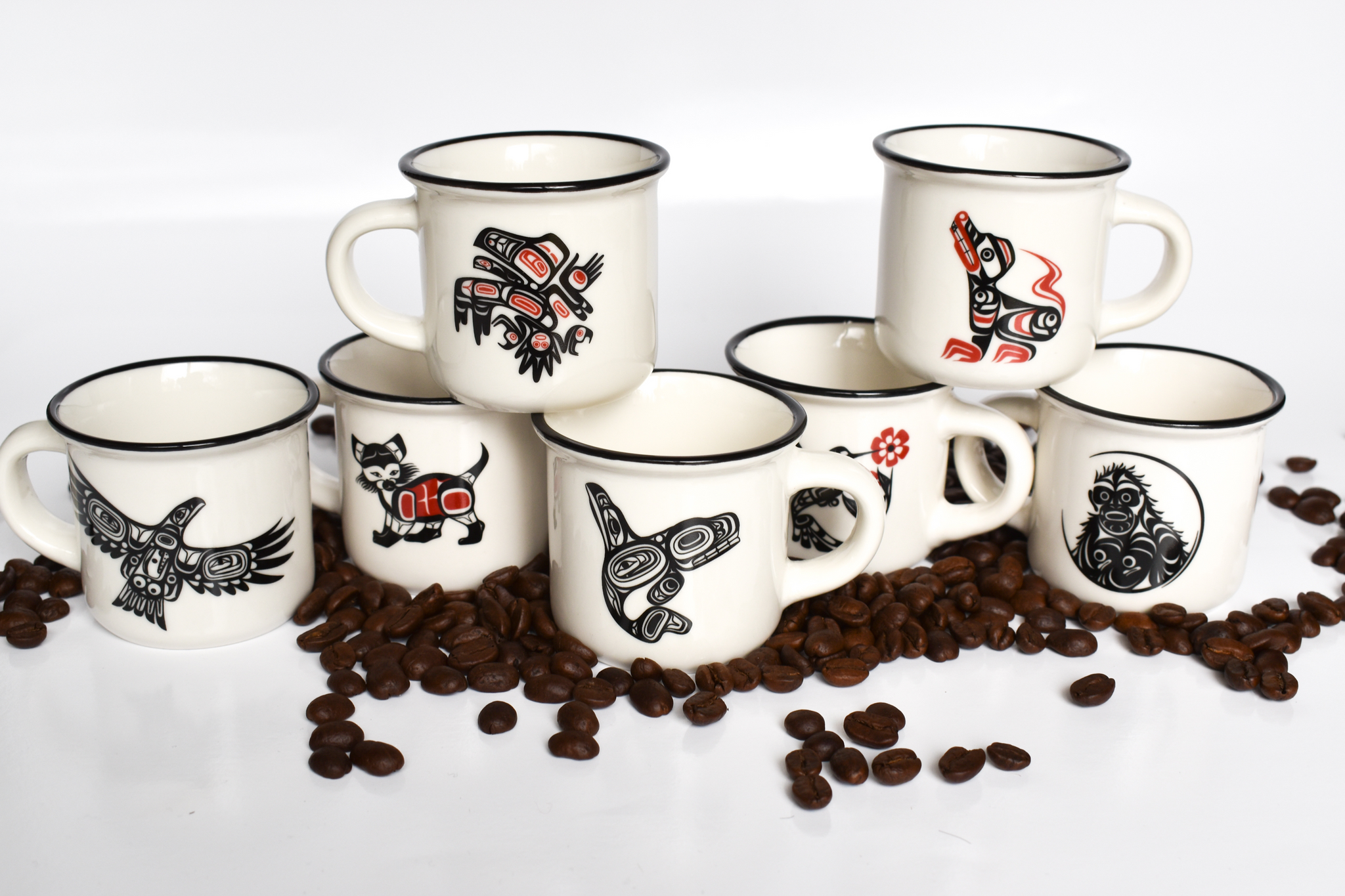 These 3 ounce ceramic mugs are perfect for a single or double shot of espresso. Coast Salish artists, Corey Bulpitt, Eric Parnell, Francis Dick and Francis Horne Sr. have contributed their art to enhance this collection of unique gifts for the coffee connoisseur. Microwave and dishwasher safe!
Make your kitchen brighter with these fun and colorful printed and woven unbleached cotton Tea Towels. A perfect combination of form and function, this towel will make washing up less of a chore.
This tea is used by Native people for its therapeutic value to alleviate sore throat, cold and flu, and support respiratory wellness. Each box includes 12 individual tea bags and is hand-picked in the Quinault region in Washington. This is the perfect gift for any tea-lover!
Want more holiday shopping inspiration? Check out the full collection at the Sacred Circle Gift Shops!