Meet the 2019-2020 Seafair Powwow Princess, Aujanique Star!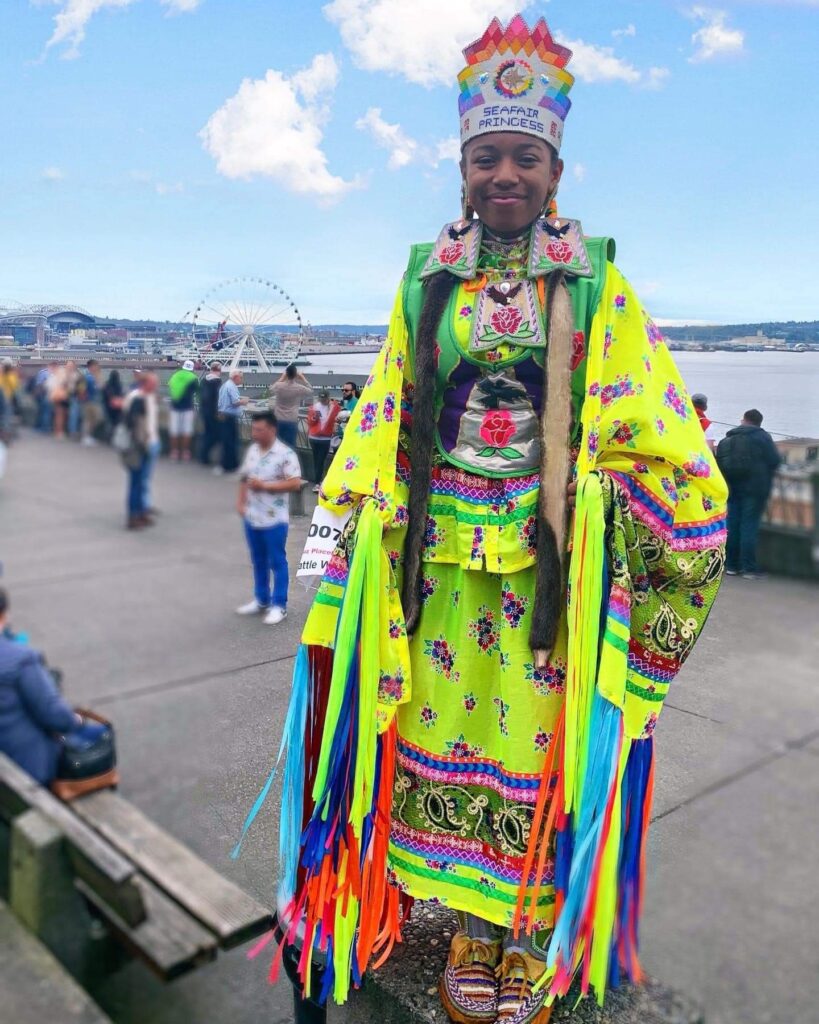 Hello! I'm Aujanique Star, and I was born and raised in Seattle, WA. I am Arikara from White Shield, North Dakota, and Tsimshian from Ketchikan, Alaska. I am 17 years old and currently attending Thomas Jefferson High School. For my upcoming senior year I will participate in the Running Start program at Green River College.
My love and passions are writing, dancing and basketball. I have been dancing ever since I could walk. The first shawl I ever touched was on the dance arena of the Daybreak Star Seafair Powwow. My future plans include working to become a Nurse with a college minor in philosophy or psychology.  Holding the title of Seafair Powwow Princess over the past two years, for the place I've learned, developed, and loved at, is such an honor.
I am looking forward to seeing you at the 33rd Annual Seafair Indian Days Powwow!
Learn more about this year's Powwow, held July 15-17, here and about royalty for the Powwow here.